Hobson Engineering – Melbourne, Victoria
Hobson Engineering maximises warehouse footprint with Colby Storage Solution
Established in 1935, Hobson Engineering is a family-owned and operated Australian business, that maintains a reputation for quality fasteners and coatings in the construction, oil, gas and mining industries.
Hobson prides itself on having the experience, technical knowledge, warehouse capacity and full product quality traceability to provide its customers with the most comprehensive fastening solution available in the Australian market.
Hobson has manufacturing cells and warehousing in Sydney, Brisbane, Townsville, Melbourne and Perth.
Time for a new technology solution
Hobson Engineering recently developed a new 15,000 square-metre distribution centre (DC) in Melbourne, due to the old building, which was 3,900 SQM, being too small for operations.
With the development of this larger DC in Melbourne, Hobson started looking for a new warehouse solution to combat rising costs and ensure they could make the best use of their warehouse space.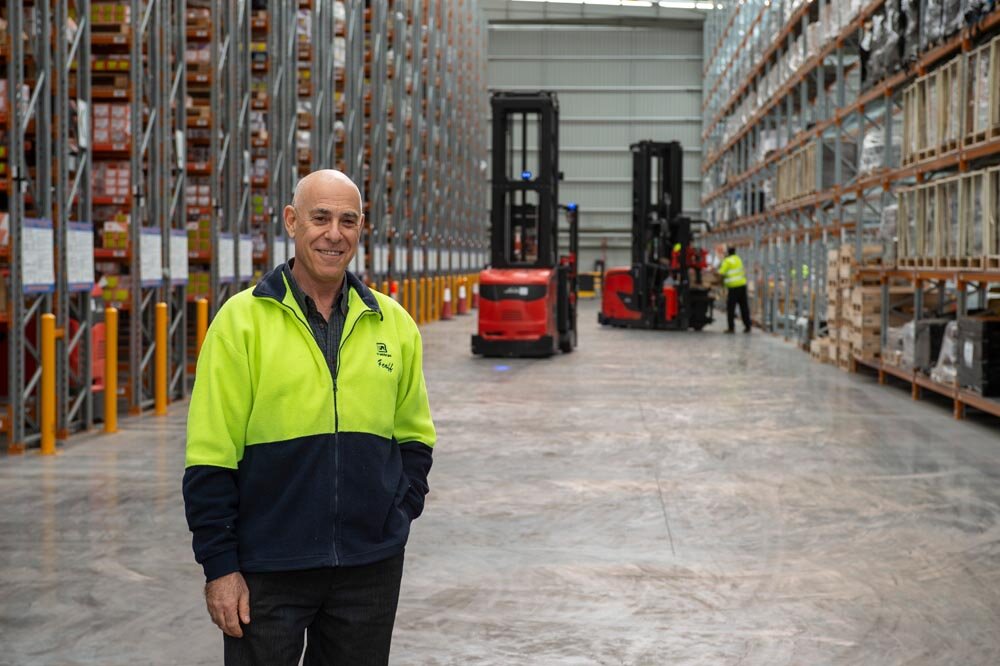 "Hobson needed a solution for its new DC catering for 63,000 storage positions for pallets and handpicking," said Brett Clapham, co-owner of Total Racking Systems. "Total Racking Systems and Colby Storage Solutions came up with a solution to optimise the rack design for Hobson's unique needs."
Hobson currently dispatch over one million order lines or 25,000 ton of product per annum, with 80 percent dispatched same day and 15 percent dispatched next day. This meant it was crucial they installed a solution that would enable them to continue to meet these high volumes.
"Hobson had previously worked with Total Racking Systems and Colby Storage Solutions very successfully, so when the time came to look for a solution for our new warehouse, we knew we could rely on them again," said Geoff Lunz, National Asset and Property Manager, Hobson Engineering. "They made it their business to study our warehouse and and came up with a tailored solution that maximised the space and accounted for many different profiles."
Maximising space
A typical day within Hobson's warehouse involves picking and packing stock from storage locations, with incoming stock to be located in the vacated racks. The warehouse operates 24 hours, seven days a week, which means Hobson needs to constantly unpack the containers coming in to replenish for each days' sales.
Total Racking Systems and Colby Storage Solutions created a new profile pallet racking beam to meet the specific storage needs of Hobson's products.
"They worked out that as we use only Euro pallets, they could reduce the size of standard racks and fit more racking into the same space, which was a huge boon for our storage," explained Geoff.
Colby installed Narrow Aisle racking with a new boxed profile for the required spacing between beams, which also allowed for some bay loadings to hold up to 27,000kg. The space between racks was designed for staff to be able to clear any packaging with ease and the 1800mm wide aisle spacing was designed to allow the movement of wire guided Linde trucks.
"We recognised that Hobson could fit more racks in by minimising wasted rack width," said Brett. "Narrow Aisle racking suited Hobson's warehouse requirements and allowed them to fit more racks within the same space and store more product than they were previously able to."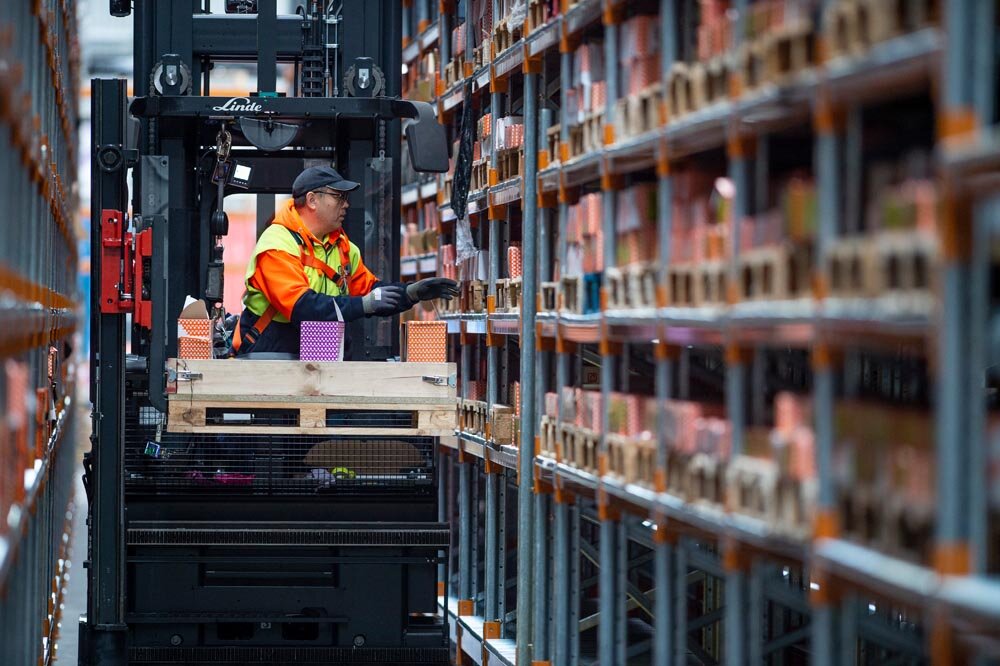 Benefits for customers and warehouse workers
Colby's racking solution is sturdy and oversized so it makes it easy to navigate and it allows more stock to be held in the same space, maximising the use of available space. The increased efficiency and productivity of the DC allowed Hobson to supply their customers faster than any other supplier in the industry and ship products overnight.
During the two-month installation of the new Colby Storage Solutions racking, Hobson found that its warehouse employees reacted well, as the benefits to the efficiency of warehouse operations were obvious from very early on.
Future proofing the warehouse
Hobson maintains a vision for a sustainable future through continuous improvement and technology-based workflow.
Total Racking Systems and Colby Storage Solutions again worked out the best solution for our warehouse requirements and we look forward to continuing our strong relationship with them. They have also assisted us in looking to the future operations of our businesses, and the racking has been future proofed for self-driving forklifts in the future.

Geoff Lunz, National Asset and Property Manager, Hobson Engineering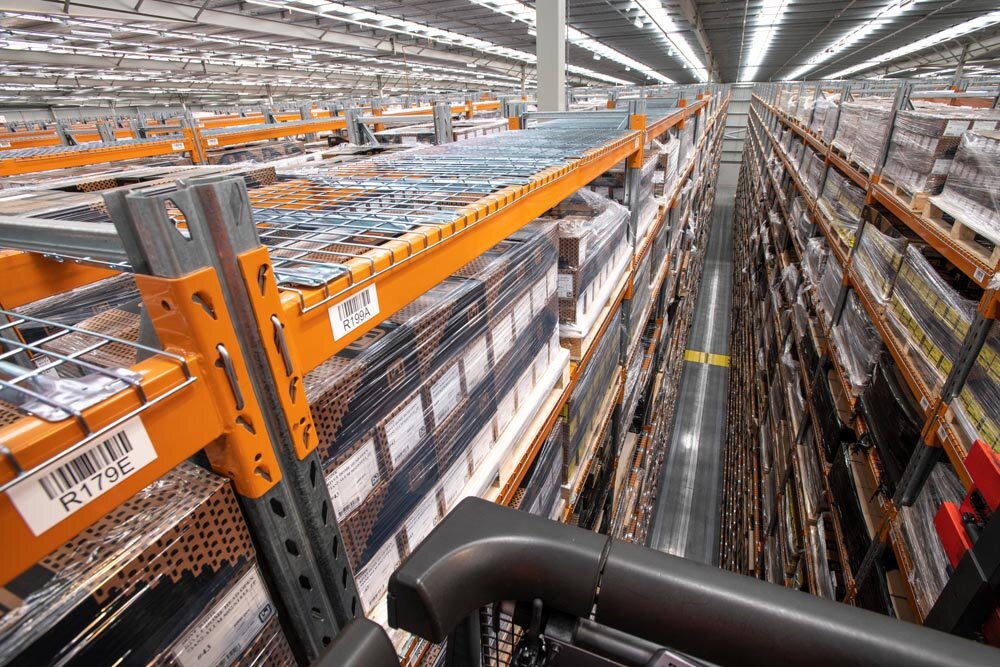 For more information on Hobson Engineering contact us today.
Back To News